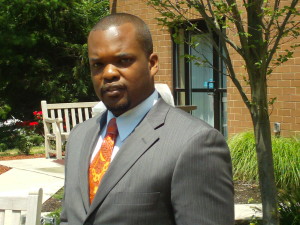 Dr. James T. Freeman dedicates his personal and professional life to his work in the nonprofit and community services. Much his efforts have been around working with African American families in support of enhancing their growth and development, to assist them with competent community services that reduce barriers, in a strategic effort to build strong families and safe communities.
Among the values that he holds true are dignity, respect, spirituality, community and education. James is currently the founder and owner of JTF & Associates, PLLC., in addition James serves as an Assistant Professor for the MSW program at Johnson C Smith University. He has most recently served as the Associate Director for the NorthShore Community Alliance. In this role he oversees all programing and community work.
Prior to joining the NorthShore Community Alliance, Dr. Freeman served as the Executive Vice President of A Second Chance, Inc. (ASCI), and the first holistic Kinship Foster Care organization in the United States, established by Dr. Sharon L. McDaniel in Allegheny County.  Before joining ASCI, Dr. Freeman served as the Director of Program Services overseeing a budget of $9 million dollars and a total staff of 30 staff and over 900 families and children.  Dr. Freeman also served as Co-Chair for Family Preservation and currently servers as the National Conference Co-Chair for the National Association of Black Social Workers where he oversee all conference planning activities, coordination of conference workshop presenters and national speakers.
Dr. Freeman has also been a vital member in his local church as a worship leader, choir director and church administrator.    Dr. Freeman was most recently honored by the Pittsburgh Courier as one of Pittsburgh's 40 under 40 influential leaders.
Dr. Freeman received his
BA in Psychology with a minor in Religion from Washington and Jefferson College, his
MSW from the University of Pittsburgh School of Social Work, the
MBAe for Executive Leader from the Katz Business School at the University of Pittsburgh and his
PhD from Morgan State University.
He is also a Licensed Clinical Social Worker (LCSW) holding license in both Pennsylvania and North Carolina. Dr. Freeman's love for education and the social work profession has afforded him the opportunity to serve the following universities in the capacity as Adjunct/Assistant Professor: the University of Pittsburgh, Morgan State University and Johnson C. Smith University. He is married to Lachelle C. Wade-Freeman, the father of Joshua and Madison Freeman.