At SFP a variety of "best practice" treatment modalities are utilized, they include: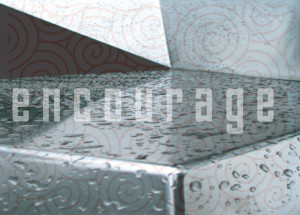 -Motivational Interviewing,
-Cognitive Behavioral Therapy,
-Brief Treatment,
-Teaming and Conferencing and
-Family Focus Solution Based Therapy.
Our philosophy stems from the premise that every family and individual has strengths and capabilities to change and to create and or retrain behaviorally for an emotionally stable and healthy existence.
All clients are treated with courtesy, consideration, respect, and with the recognition of their dignity, individuality and right to privacy.
Clinical Philosophy
As a practice our clinical work integrates several different therapeutic theories, styles, and techniques, depending on what best fit the client's needs and situation. Specifically, I incorporate a cognitive/behavioral approach, features of strengths-based empowerment counseling and family focus solution base/ brief therapy. I focus on client's strengths and help them find solutions that work within their systems.
 Psychotherapy Approach
Cognitive-behavioral therapy and the bio-psychosocial counseling approach of mind, body, and spirit in working with the total individual is the basic theoretical foundation of our work with clients. Depending on the client  needs, we will use different methods of therapy. Sessions will focus on some of the following areas: self-awareness, choice, problem solving, and setting goals for the present and future. Other clinical areas may include focusing on responsibility, meaning of life, your strengths and limitations, self-concept, acceptance, and change.
Outside of session, there may be homework assignments such as journal writing, reading, art or other methods of self- discovery and expression. The process and content of the assignments will be followed up in counseling sessions for the development of self-awareness and healing. Clients will be challenged in a direct yet empathetic manner to examine self and explore alternative options and strategies for negotiating and managing life. Techniques used will include:
(1) role plays;
(2) guided imagery;
(3) dream work;
(4) baseline data gathering for dealing with phobias, thoughts, and behaviors;
(5) strength cards; and
(6) strength wheel.
We am comfortable working with individuals from diverse cultures and lifestyles. I acknowledge the effect of socio-cultural systems on members of minority groups. If significant differences exist in our culture and belief systems, our clinicians will work to understand those differences